A digital label printing system that offers enhanced productivity, job flexibility, operability and excellent image quality at an affordable cost. A "Perfect Fit" for business expansion and allows parallel use with existing analogue presses seamlessly.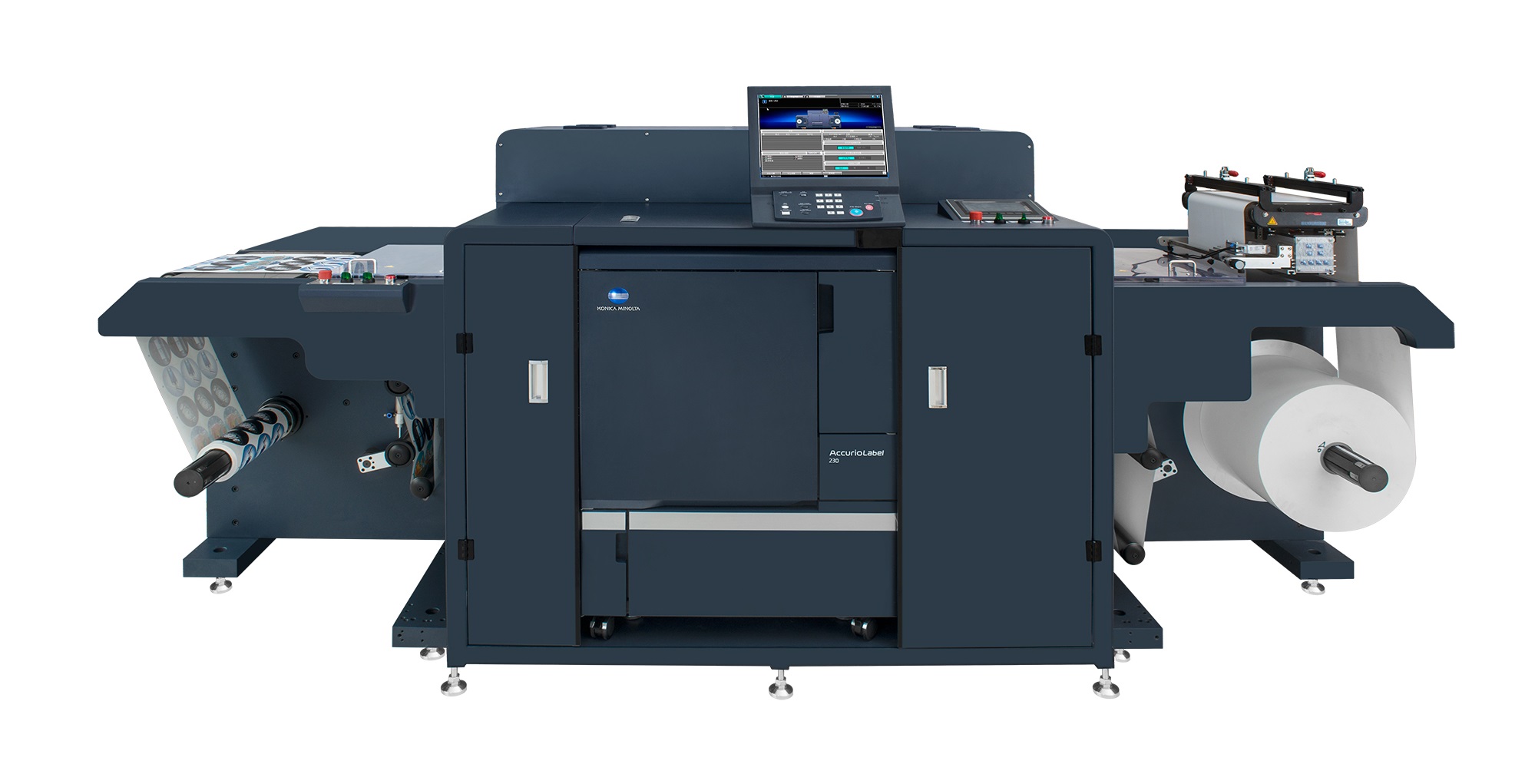 2
High-resolution print heads
3
Absolute consistency in paper feeding, registration, image quality and repeatability
Accurio Label 230
A Perfect Fit for Business Expansion
TYPE
Console
COLOUR SUPPORT
Full colour (CMYK)
PRINT SPEED (SPEED RANGE)
– Max.: 23.4 m/min. (76 fpm)
– High: 18.9 m/min. (62 fpm)
– Middle: 13.5 m/min. (44 fpm)
– Low: 9.45 m/min. (31 fpm)
PRINT RESOLUTION
3600 dpi (equivalent) × 1200 dpi
PRINT SIZE
90 × 115 to 320 × 1,195 mm
DIMENSION
1,200 × 903 × 1,478 mm
WEIGHT
292 kg
RECOMMENDED FOR
High Quality Labels
Creating a highly stable, colour-accurate digital press platform, the AccurioJet KM-1e now incorporates an even more advanced inkjet print head design with patented Dot Freeze Technology™ paired with unheard- of versatility in offset substrate handling. Konica Minoltas latest digital UV inkjet press combines the print materials and stability characteristic of offset presses with the benefits of latest digital technology. Take advantage of media flexibility and zero make-ready for variable data printing and production on oversized B2 sheets.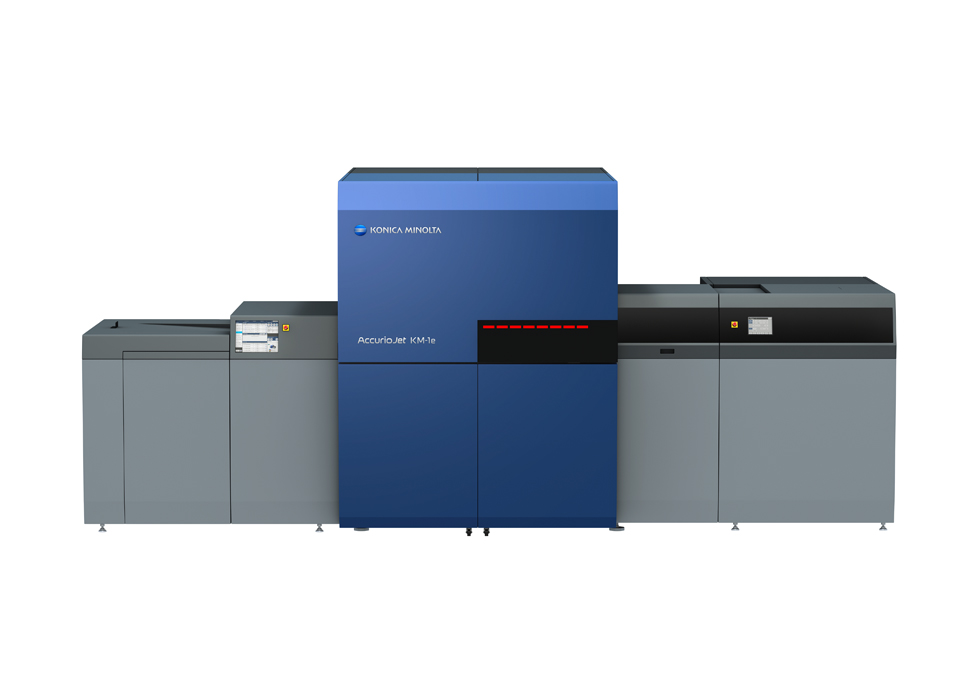 3
Outstanding image quality
4
Print on various media types
5
Increase the diversity of your application areas and potential for new business
AccurioJet KM-1e
Discover Growth without Compromise
TYPE
B2+ sheetfed UV inkjet press
RESOLUTION
1,200 x 1,200 dpi
INK
UV Ink
NUMBER OF COLOURS
4
PRINTING SPEEDS
– 3,000 sph (single-sided)
– 1,500 sph (double-sided)
SHEET SIZE
Up to 585 x 750 mm
SHEET THICKNESS
– 0.06 – 0.6 mm (single-sided)
– 0.06 – 0.45 mm (double-sided)
DIMENSIONS
5,400 (W) x 3,000 (D) x 2,400 (H) mm
MACHINE WEIGHT
Approx. 9000 kg