Optimise your Production Printing Runs
Agile production printers underpin quality, efficiency and usability. Taking productivity levels up a notch, Konica Minolta's production printers are designed for maximum output, unrivaled quality and intuitive user experiences. The production printer market has forecasted a growth of 5.36% till 2026, with packaging being a major source (to be worth US473.81b by 2027). This shows that opportunities to introduce and tap on novel technologies today have never been greater.
One such extraordinary option is the AccurioPress C4080 Series. An all-in-one manufacturing powerhouse that reimagines versatility in digital printing, the production printer is a stellar addition to any printing company for three key reasons:
Expand product offerings
As a printing company, providing a greater suite of printing services to cater to present demands for versatile and creative products is imperative. A strategic business pursuit, expanding into new markets and setting up fresh revenue streams primes your business for growth year on year. The AccurioPress C4080 series is designed for printing companies to maximise this opportunity.
Offering the biggest media variety in the market, the AccurioPress C4080 produces quality prints on media as thin as 62gsm and as thick as 360gsm, and on long sheets of up to 1300mm (simplex) and 864mm (duplex). Alongside these are its exceptional capacities for banner, envelope, business card and texture printing. Such outstanding paper compatibility allows businesses to cater to various customer specifications, from books and package printing through to greeting cards.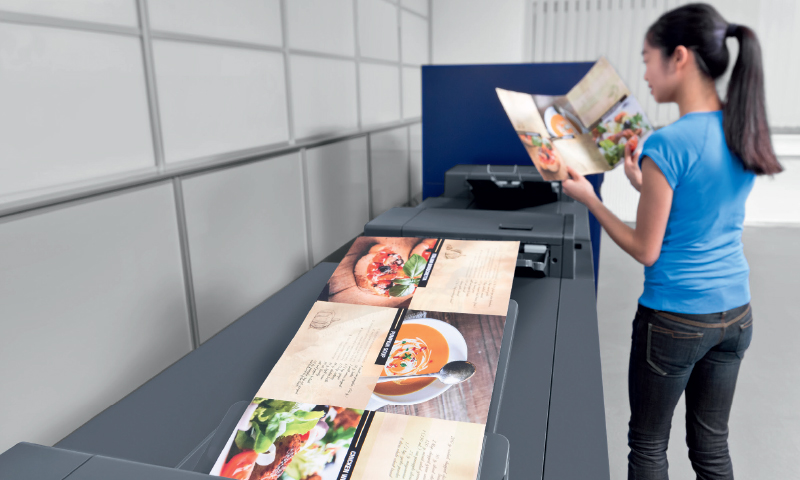 The printer extends its ability of creating ready-made print products to quality finishes with its TU-510 Trimmer Unit and IQ-501 Intelligent Quality Optimizer. You can expect, among others, excellent front trimming, creasing, slitting and spine corner forming for 50-sheet booklets, 300-page perfect book binding, and 100-sheet accurate stapling.
Speed up production
While providing greater product varieties, printing companies must also consider the speed at which they can deliver as per customer demands. Across the 11 paper trays of this digital press, A4 and A3 coloured pages can be readied at 81 and 45 print per minute respectively. With automated engine linearisation, duplex registration and profiling, printing companies can power up efficiency on each print, enabling shorter turnaround times.
Train users easily
The best production printer is one that is hassle-free, even for the novice operators. From real-time precise colour matching to automated registration and media detection, printing companies do not need elaborate training sessions for operators. Not to forget, three different print controllers are available from Konica Minolta and Fiery which easily configures various print processes and simplifies workflows, that too across an intuitive and user-friendly touch screen interface, ensuring swift movements on the production floor without too much supervision.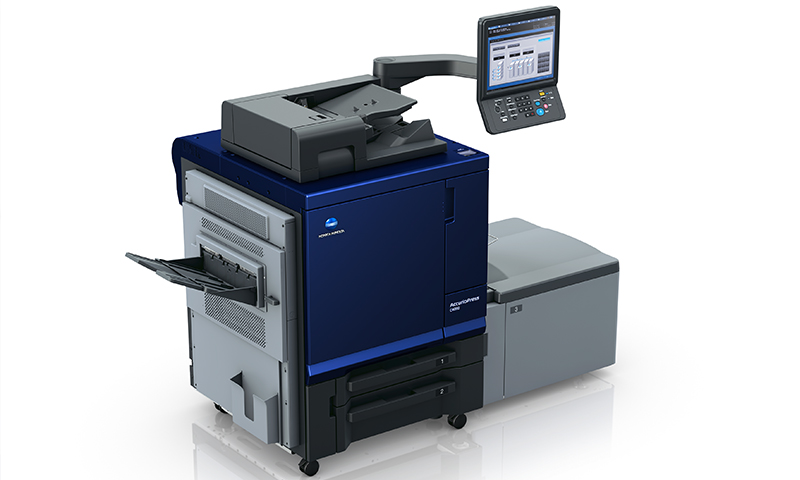 Rethink business success with Konica Minolta
There's plenty to explore with the capabilities of the AccurioPress C4080 series. Get in touch with our technology experts to find out how you can reimagine your business success with one of the market's best!
https://www.konicaminolta.id/business/en/wp-content/uploads/sites/5/2021/10/kmt-blog-211027-01.jpg
260
1120
azinmutakin
https://www.konicaminolta.id/business/en/wp-content/uploads/sites/5/2019/07/logo.svg
azinmutakin
2021-10-27 17:02:55
2021-10-27 17:03:13
Digital Printing Technology with AccurioPress C4080