Which bizhub i-Series Multifunction Peripheral (MFP) Is Right For Your Business?
In spite of the phrase 'paper-free' making its rounds, the digital transformation doesn't necessarily point towards a 'paperless office'. What it means, however, is the aim for a more focused, targeted manner of using less paper as opposed to becoming completely paperless1.
As the demand for printing shifts, businesses are looking for solution providers that can implement print management methods that are sustainable, productive, and incredibly easy to use. One such smart solution is the multifunction peripheral (MFP).
What Konica Minolta offers with the bizhub i-Series is the marriage of print and digital, bringing forth a seamlessness that global businesses will appreciate. At a glance, these office peripherals2 will deliver high-volume output at amazing speeds, quality, and efficiency. The integration of technology into its security systems also negates the concern over confidentiality and remote work capabilities.
For: High levels of productivity
Performance and productivity are the hallmarks of what defines a high-quality multifunction printer.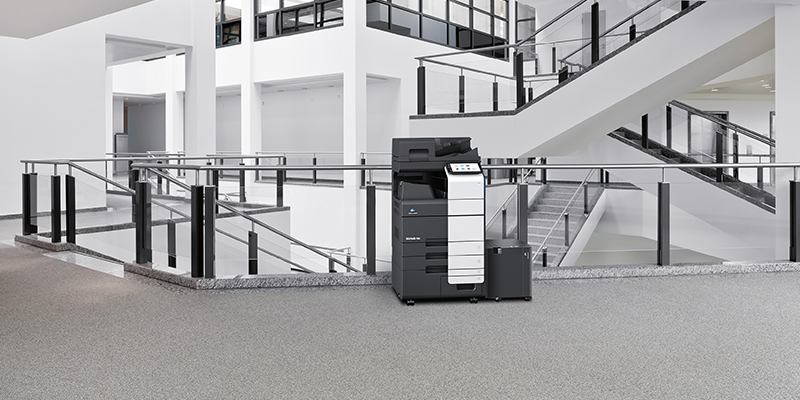 The bizhub C750i3 does just that. With full speed media printing range, high-speed single pass dual scan doc feeder, and large capability trays of 6,650 sheets, this printer combines versatility with premium functionality. The secure network integration and advanced user authentication also make this a highly coveted printer to have in offices today.
For: Ease of Use
Along with productivity, print management systems need to be user-friendly to remain accessible and vied for by employees, regardless of their skills with technology.
The bizhub C650i/C550i/C450i4 series and bizhub C360i/C300i/C250i series5 are the perfect MFPs for ease of use. With strides made in technology, engineering should be done so in a way that everyone is able to use it effectively. Complete with multi-touch support and the new GUI (Graphical User Interface) , these MFPs are extremely easy to use.
For: Sustainable Offices
The pertinence of eco-friendly business practices, such as printing, increases the more we learn about the amount of physical waste released into the environment every day. Not only are sustainable office printing practices a socially sound move, they offer cost-savings and operational efficiency6.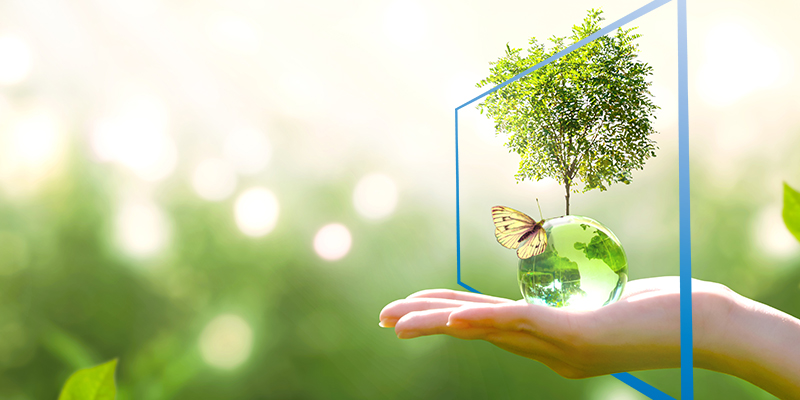 Every model from the bizhub i-Series has an EPEAT Gold rating7 and fulfils Blue Angel standards, models for products that are environmentally preferable. Similarly, the bizhub C287i/C227i and C4050i/C3350i series uses only 0.5W of power consumption8 during sleep mode, lowering its emissions. With ten of the bizhub i-Series MFPs gaining the Singapore Green Label certification9, Konica Minolta affirms the resolve for reshaping sustainability practices.
Given that the purchasing decisions of consumers and businesses today rely on value-conscious factors such as sustainability, businesses need to expand beyond digitalisation alone. They need to carefully consider and reflect this change to identify with their customers.
Redefining Business with Optimal Multifunction Peripherals  
Productivity, user experience, and eco-friendliness – clever print management in organisations today need to extend beyond the standard run-of-the-mill output focused printers. Konica Minolta recognises the leverage businesses can have with high-performing multifunction printers.
With our Product Recommender10, you can easily filter between our business solutions from print to IoT services, depending on your company size and needs to view products that would be a good fit. By streamlining the challenges and priorities your business has, this feature gives you a bird's eye view of the recommended printers that will match your goals to a tee.

Source
1https://www.bts-ltd.co.uk/five-reasons-your-workplace-still-needs-a-printer/
2https://www.konicaminolta.sg/business/office-printing/
3https://www.konicaminolta.sg/business/product/bizhub-c750i/
4https://www.konicaminolta.sg/business/product/bizhub-c650i-c550i-c450i/
5https://www.konicaminolta.sg/business/product/bizhub-c360i-c300i-c250i/
6https://mann-co.com/sustainable-printing/
7https://www.epa.gov/greenerproducts/electronic-product-environmental-assessment-tool-epeat
8https://www.konicaminolta.sg/business/product/bizhub-c287i-c227i/
9https://www.konicaminolta.com/global/newsroom/2021/0125-01-01.html
10https://www.konicaminolta.sg/business/your-business-solutions-recommender/
https://www.konicaminolta.id/business/en/wp-content/uploads/sites/5/2021/06/bizhub-iSeries_Article_Banner_1120x230.jpg
230
1120
tcidadmin
https://www.konicaminolta.id/business/en/wp-content/uploads/sites/5/2019/07/logo.svg
tcidadmin
2021-06-21 15:20:48
2021-06-21 18:03:58
Efficient Smart Offices with bizhub i-Series