Bridging the Physical & Digital Gap with Document Digitisation
Enterprises are constantly under pressure to remain competitive and deliver on connected experiences to meet ever-changing customer demands and generate alternative revenue conduits. Adding to this intensifying competition is the acceleration of digital transformation brought about by the pandemic.
Forcing a structural change in how services are offered, it comes as no surprise that industries ranging from banking to aviation are at the vanguard of leveraging digital services to scale businesses. As such, capturing the unparalleled opportunities presented by digitalisation has become paramount, especially since digitally mature companies are 26% more profitable1 than others.
Benefits of Going Digital
As digitalisation slowly becomes the common denominator2 in all the new disruptive technologies, this shift from the physical to the digital has effected more economical and valuable management models. Directly addressing the diverse and complex set of challenges companies face in reducing time and money spent on processes3 that could have otherwise been put to better use, the drive towards digital transformation is advantageous in numerous ways.
For one, it is estimated that each employee loses $14,000 worth of productivity annually4 due to the simple task of locating documents. Labour costs of filing documents, losing important documents, searching for missing files, and making multiple copies of the same document only amplifies the inefficiency of existing document processing methodologies. Aiming to lower operational costs, amongst other things, moving data to a secure cloud environment is the key to driving any business forward – this is where document digitisation and automated document management turn into dynamic business solutions.
Empowering Your Digital Workspace with KOMI Doc
A workflow and collaboration solution designed to streamline business processes, the KOMI Doc cloud platform5 by Konica Minolta improves precision and proficiency in document processing without compromising security. Including built-in sub-modules such as the KOMI IWS, KOMI Sync, KOMI Doc Office Manager, and KOMI Search, this cloud-based document management system rids organisations of the cumbersome and challenging process associated with managing paper documents. Presenting multiple advanced features, this document digitising solution will enable companies to embrace current disruptions and unlock greater productivity in various ways.
Peak Levels of Autonomy
One of the advanced features of the KOMI Doc is its Document and Folder Subscription feature. It is capable of sending real-time alerts every time a change is made to the document or folder a user is subscribed to. In addition, users can even set reminders weeks in advance and have secure links to a specific file sent via email. Overseeing project progression, supervising in real-time, and tracking edits will thus be a breeze. Taking things up a notch is the Mobile App that allows for the retrieval of stored documents within seconds, so that employees have complete access 24/7 to corporate documents to get the job done wherever they are.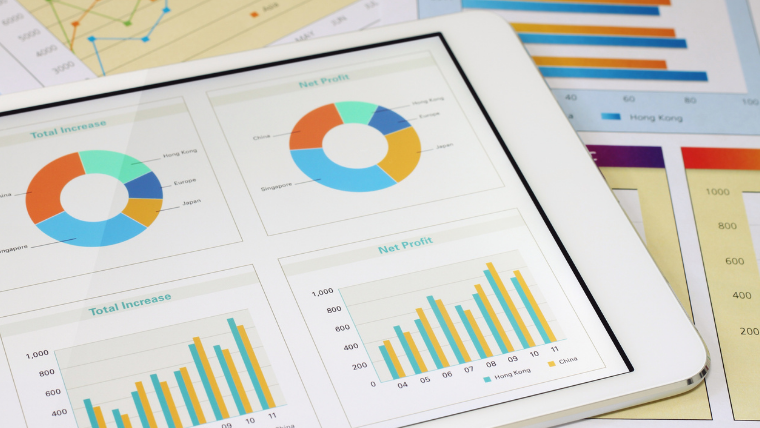 Improved Communications & Workflow
KOMI Doc captures and files all paper and electronic documents in a secure and centralised cloud platform. The web-based navigation and powerful search engine can tap into this ecosystem to locate documents instantly. Collaboration also improves with KOMI Doc's smart collaboration tool that supports the sending of invitations to edit, review, and comment to multiple users in a safe online workspace. Naturally, the 21.3% overall staff productivity loss caused by document issues6 will spontaneously decrease with time.
Automate Processes to Boost Efficiency
Using the in-built wizard, customised workflows can be created to speed up document processing. Tasks can be automatically routed to a specific member or department with the Workflow Manager engine of KOMI Doc, reducing the turnaround time for document preparation and approval.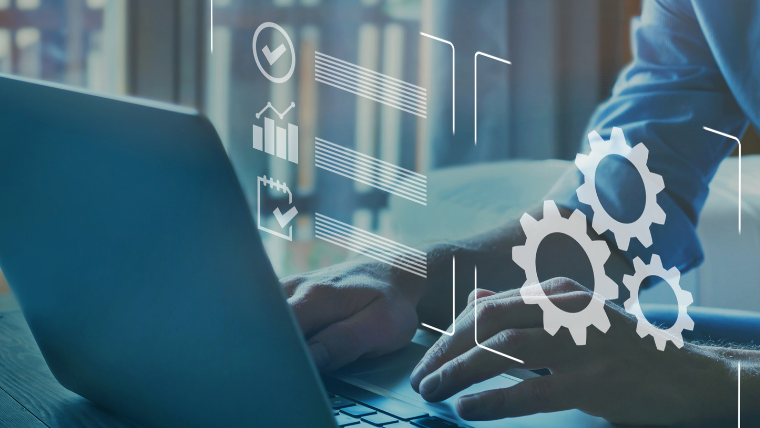 Accelerate Your Digital Transformation with Document Management Solutions 
Mitigate productivity losses because of manual document management with KOMI Doc. Efficiently transforming paper-based processes into an automated digital workflow, this document digitising solution delivers tremendous benefits. Find out more about KOMI Doc today7.
Source
1https://ide.mit.edu/insights/digitally-mature-firms-are-26-more-profitable-than-their-peers/
2https://www.oecd.org/going-digital/data/
3https://www.business.com/articles/document-digitization-for-small-businesses/
4https://blog.totalprosource.com/blog/5-benefits-of-digitizing-documents-with-document-automation-software-and-systems/
5https://www.konicaminolta.sg/business/solutions/komi-doc/
6https://konicaminolta.com.my/home/komi-doc-cloud-based-document-management-system/?__hstc=253233494.81f13eaefb77e8fc14496fd658c0680b.1614218574343.1622771479923.1623910125147.7&__hssc=253233494.1.1623910125147&__hsfp=1956362653
https://www.konicaminolta.id/business/en/wp-content/uploads/sites/5/2021/06/KOMI-Doc-Article-Webpage_1120x260.jpg
260
1120
tcidadmin
https://www.konicaminolta.id/business/en/wp-content/uploads/sites/5/2019/07/logo.svg
tcidadmin
2021-06-17 16:21:29
2021-06-17 16:21:40
Going Digital with KOMI Doc