A printer is a must for the smooth operation of a business, but any ordinary printer will not suffice. Technology has enabled the advent of smart offices, driven by innovations that deliver more than just basic functionalities. We are talking about multifunction printers (MFPs) that offer a robust print management solution to support and enhance everyday print, copy, fax and scan processes in more ways than before. Built on an intricate solution, print management delivers greater efficiency and productivity to businesses. What makes an upgrade highly essential for any business?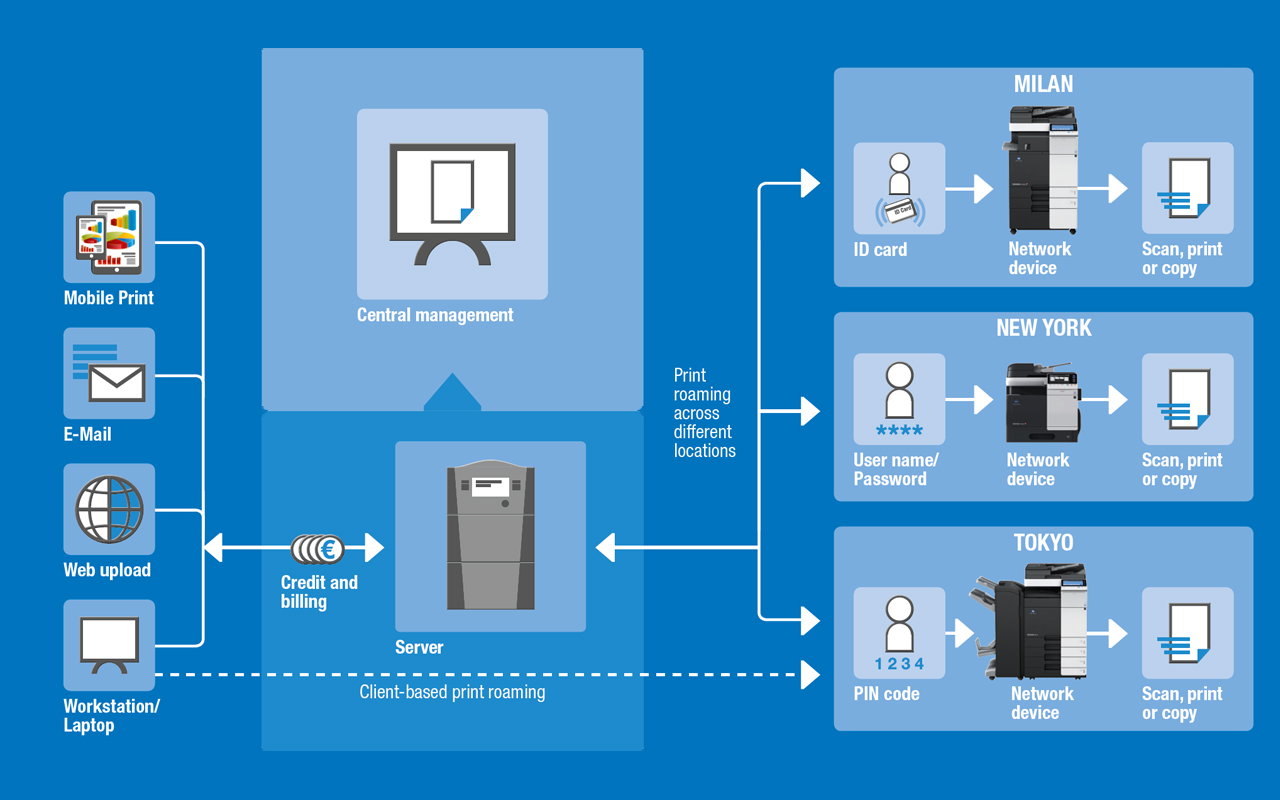 1. Remote printing is made possible
With print management solution, document production is no longer geographically-bounded. This is especially true for businesses with remote employees who require operational flexibility. A print management solution allows employees to submit print jobs from any location connected to the company network and have them processed and released in the desired location. Konica Minolta's Dispatcher Paragon offers just that. Fit with a PrintRoaming® module, prints can be submitted and delivered from any location, and only utilising minimal bandwidth of the company's network. Complementing this is the Mobile Print module that supports workers who are required to process documents on the go away from their workstations.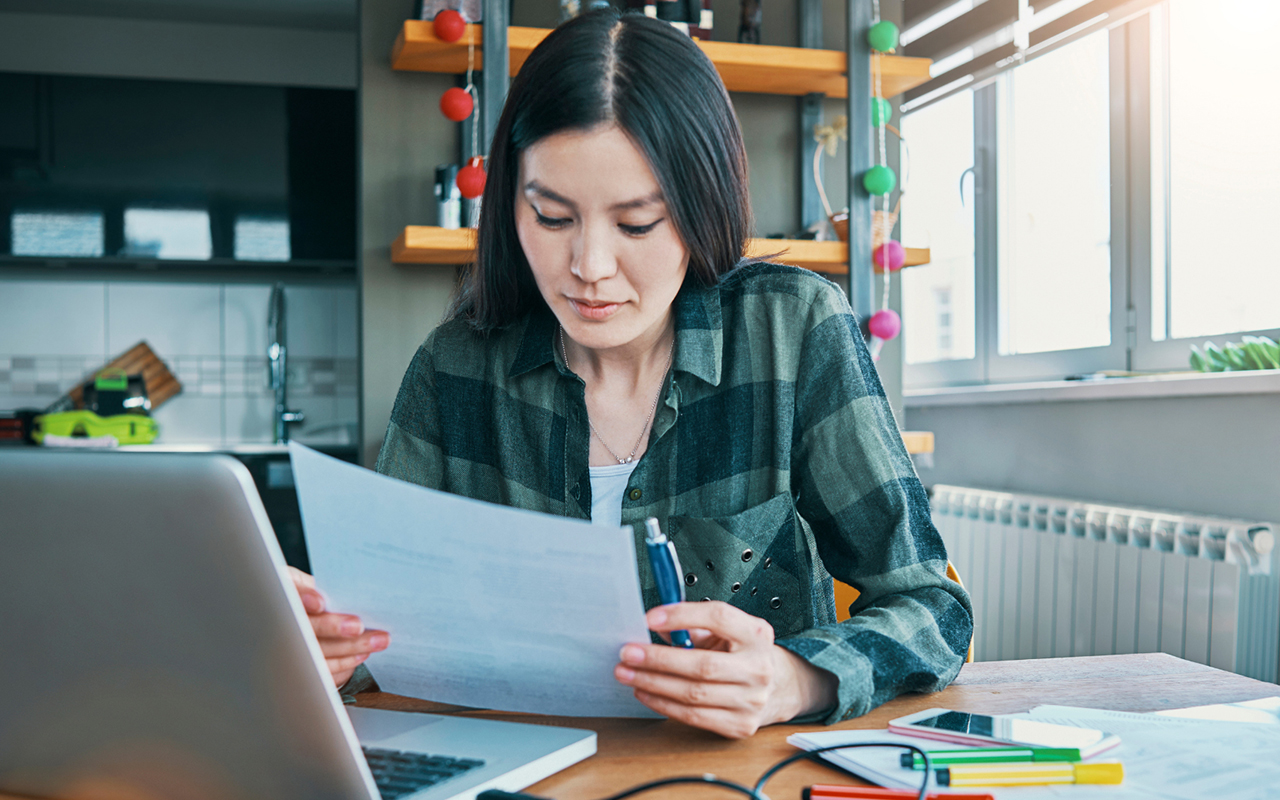 2. Document security is enhanced with authentication
Enhanced connectivity for improved print efficiencies can only be achieved with robust security implementation. Putting document security as a priority, MFPs' print management solution like the Dispatcher Paragon comes with Authentication modules that accord you full control of all print activities. By only permitting jobs from authorized users, it prevents breach of sensitive documents through the network. It also eliminates the probabilities of unattended prints on MFP trays, reducing the risk of them falling into the wrong hands by tracking print user activities across the network.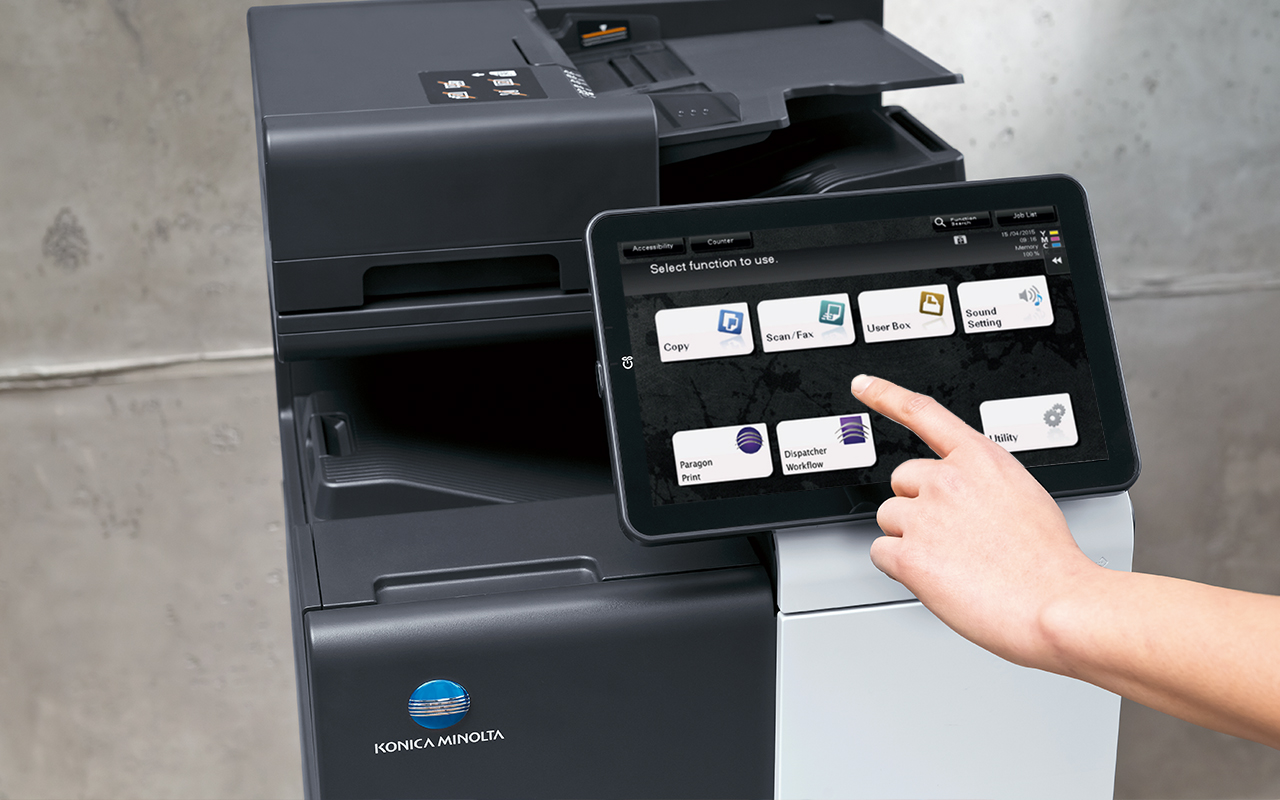 3. Print costs can be tracked, managed & optimized
The operational capability of any business is influenced by business spend and the ability to scale. A print management solution lets businesses gain complete visibility of print costs company-wide. With the Dispatcher Suite, automated reports can be churned out for minute details of print and copying behavior across departments, services and individual users. These comprehensive reports allow management to make informed decisions on cost optimization measures for better print efficiency as well as improve corporate sustainability by implementing more environmentally-friendly print policies. This can be further achieved with rule-based printing by limiting the capacities of specific printers across the network. For instance, some printers may have restricted color printing or black and white email printing. Further providing cost optimization opportunities are built-in document converters that reduce the need for additional software integration required for file conversions as part of print processing.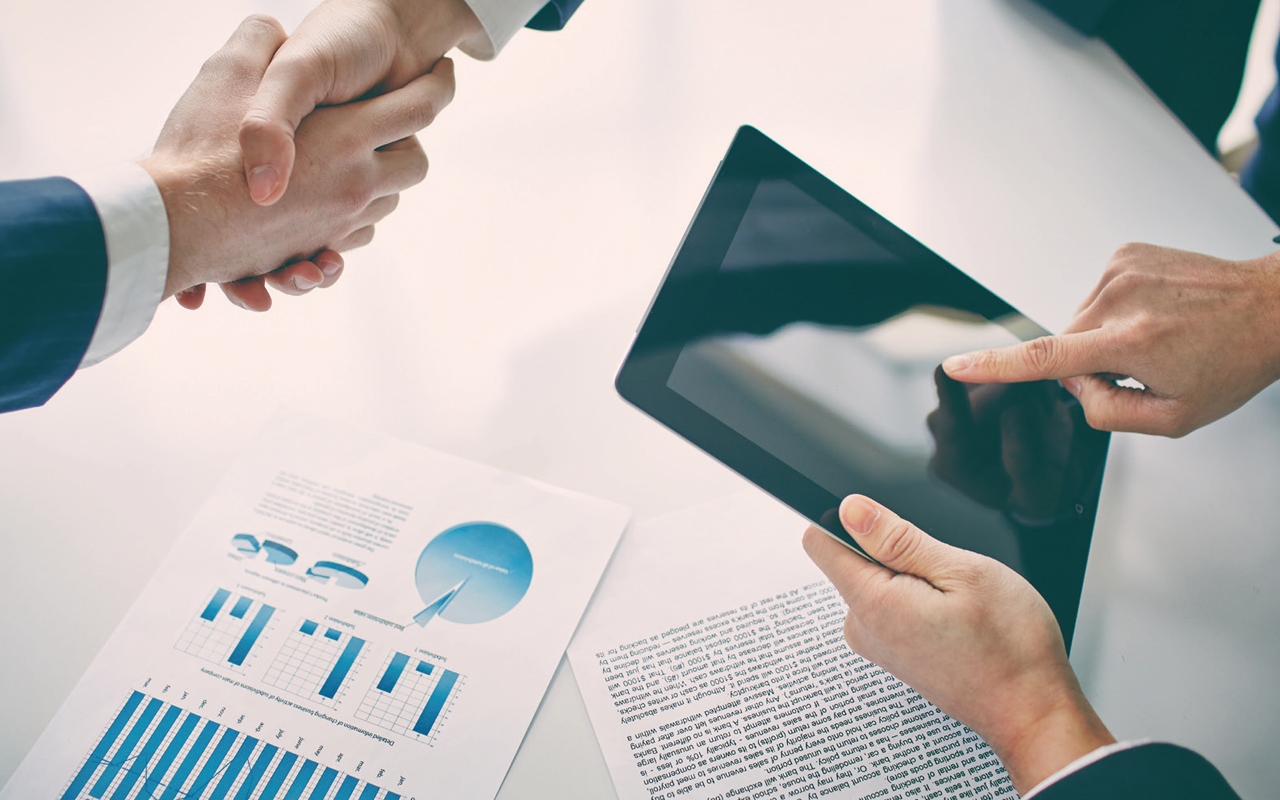 Rethink your print experience
Konica Minolta's Dispatcher Paragon is designed to deliver operational efficacies to businesses by improving productivity and increasing document security while reducing print services costs.
We rethink print experience by effectively streamlining and simplifying print management for your businesses connected over remote networks. The solution, with its scalable architecture, underpins smooth day-to-day processes, reducing hiccups in work delivery and enabling remote work.
Speak to our experts today and find out how a print management solution can bring your business to greater heights.
https://www.konicaminolta.id/business/en/wp-content/uploads/sites/5/2022/03/3-Reasons-Why-a-Print-Management-Solution-is-a-Business-Essential.jpg
206
730
azinmutakin
https://www.konicaminolta.id/business/en/wp-content/uploads/sites/5/2019/07/logo.svg
azinmutakin
2022-03-11 14:16:46
2022-03-11 14:26:40
3 Reasons Why a Print Management Solution is a Business Essential