The Digital Age is Upon Us
With the rapid advancement of technology in today's era, new technologies tend to be introduced every single day to help organizations innovate and drive growth for their business.
However, the drastic acceleration of this digital transformation seems too overwhelming to even keep up! The digital world has changed – and that means your workplace must transform, too!
A Modern Workplace with Microsoft 365
A modern workplace is when an organization evolves into a flexible environment that allows for continued communication and collaboration. But with new products, software, and practices being created and implemented daily, businesses often find it hard to adapt to remain innovative and competitive.
Mostly, companies tend to believe that a modern workplace is when an organization introduces new products or software. However, it's much more than just that.
Konica Minolta, Inc. (Konica Minolta) recently announced its new status as a Microsoft Global Managed Partner. The designation reinforces Konica Minolta's goal of bringing greater focus to its global strategic direction via jointly developed, industry-specific solutions and services and by delivering IT cloud services and solutions for the digital workplace at small and medium-sized businesses (SMBs) in the majority of the countries it serves.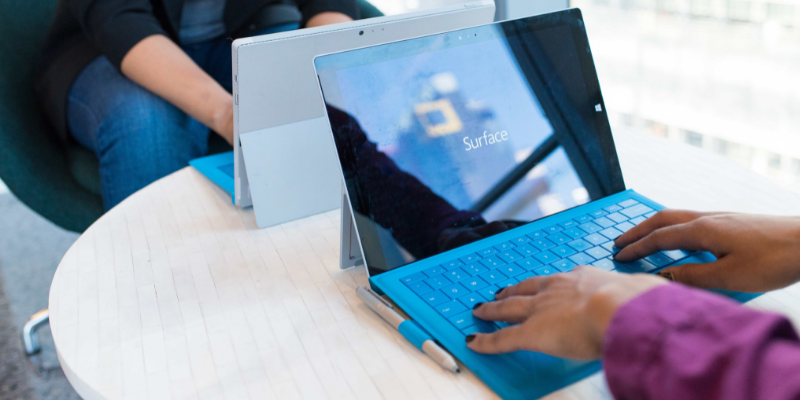 Read on as we cite what characteristics makes up a modern workplace, and how Konica Minolta and Microsoft 365 can be your partner for digital transformation.
Effective Collaboration
Collaboration is said to take place when individuals work together towards achieving a common goal by sharing their ideas and skills. Collaboration challenges people to think, articulate and receive clarity about their competencies.
Microsoft 365's online services let teams share and edit documents, schedule meetings, and collaborate in real time. This gets rid of multiple versions of a document that needs to be combined. Applications like Microsoft Teams provide a central network for teams to work on projects together. That's the point of true collaboration: working together, seamlessly, to get the best for your business.
Security & Protection
An organization's data is their most valuable asset, yet most enterprises lack the ability to understand data sensitivity and control. Data protection requires a layered approach that starts with a great user authentication experience with policies to control access to sensitive information regardless of location or device.
Microsoft 365 includes identity protection that provides the foundation for secure access to data, devices and applications. A set of advanced threat protection tools communicate with each other to correlate threat information across your entire digital footprint and automate threat protection, which eases the workload on your security operations team. Security insights recommend ways to optimize the configuration of your security tools and provide a quantifiable measurement of your security posture.
Mobility
Driven by an explosion in new device types and ubiquitous connectivity, mobility is redefining how people use technology in every aspect of their lives. It's also redefining the technology experiences they expect from businesses. Mobility empowers users to keep the business moving from anywhere.
Embracing mobility will help you streamline workflows and cut down on the time it takes to deliver end value. The emerging trends and technologies will allow you to rethink the opportunities in deskless work scenarios, engage customers more deeply, and gain competitive advantage.
New technologies make it easier to have your team spread out and still be in constant communication. Applications from Microsoft such as Teams and OneDrive allow for people to stay in touch easier. OneDrive is a cloud- based storage system that users can upload files to and access from various locations. Documents you're working on in your office computer can be accessed on your laptop at home as well. This makes getting information as immediate as possible, expanding your reach and ensuring increased productivity.
Integration of Digital Technology
Tools are advancing at a rapid pace and your staff can benefit from being prepared on how to use the latest updates. Providing better tools and training leads to increased motivation, productivity, and engagement. More so, not using the most modern tools can keep your business from getting ahead. Imagine having a world full of smart phones, but your company still only had land lines. Whether it be tools or skills, it is important that your employees continue to grow and learn.
Becoming a modern workplace is easier than you think. The best way to go about it is to invest in your employees and the technology they use. Simple adaptation can lead to bigger changes and better innovation for your business. Above all, having those two key pieces of staff and technology in top shape can help your business collaborate more. Which leads to more productivity in the long run.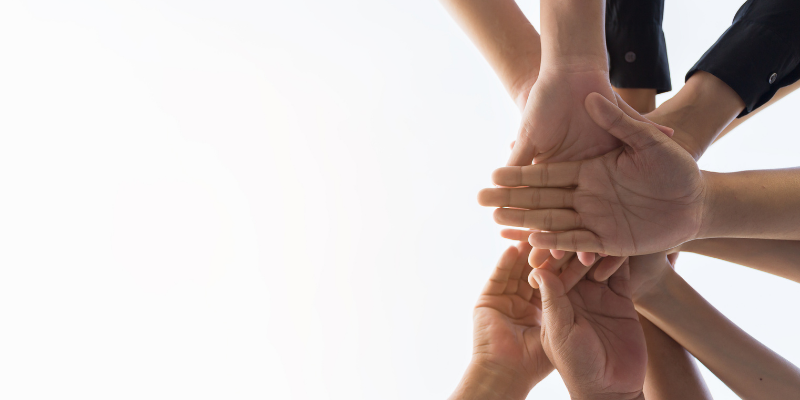 Rethink the Workplace
We are transforming the workplace of the future with customer-centric solutions and hardware for the digitally connected world. From information management to technology enabled tools, the solutions help businesses improve their time to information, support mobility, and optimize business processes with workflow automation. Get a free assessment from us to see how you can transform your workplace.
https://www.konicaminolta.id/business/id/wp-content/uploads/sites/8/2022/09/Microsoft-365-Solution-Article-Webpage_1120x260.jpg
260
1120
talitha
https://www.konicaminolta.id/business/id/wp-content/uploads/sites/8/2019/07/logo.svg
talitha
2022-09-08 14:10:41
2022-09-08 17:21:51
The Modern Connected Workplace