Adapting to Digital Print Environments with New Technology
Digital printing technology has developed rapidly, pushing innovation beyond trends in the print industry and leading printing service providers in terms of growth and improving profit margins. However, the advent of novel technologies and print solutions brings with it an unforeseen stream of challenges such as an increased total cost of ownership. This calls for a strategic outlook on print businesses investing in new hardware and optimising production processes for faster return of investment. With flexibility as the key driver in navigating through this evolving space, print businesses must thus rid of lacklustre printing technologies to avoid lagging behind competitors and falling short when meeting customer demands.
Rethink Print Flexibility with AccurioPress C14000
Print output is estimated to reach $862.7 billion by 2024[1] despite the global print market expecting its production volume to shrink by 319 billion[2]. This is underpinned by the growing prevalence of digital presses, which will be worth $28.85 billion by 2023[3]. As requests for customisation, added flexibility in materials, and on-demand printing at reasonable costs increases, offset printers once hailed for their cost-effectiveness for large runs, accurate colour matching, and diversity of printing surfaces become less valuable. In a climate of improved digital printing technologies, it is thus imperative for businesses to jump on the digital production printing bandwagon.
Advanced Automation Features
The AccurioPress C14000 takes automation to the next level with features such as automated paper media detection, front to back registration, and paper profiler creation. Efficiently detecting paper weight, thickness, and texture in-line and automatically, the media detection sensor, paired with Konica Minolta's proprietary closed-loop mechanism, and automated engine linearisation functions, the C14000 is 40% faster than any other toner-based device from Konica Minolta.
Unparalleled Colour Consistency
Delivering accuracy with its real-time adjustments, colour correction, registration, and unique auto-inspection functions, the exclusive Simitri V toner technology further enhances the image quality produced. Reducing fusing temperature and filling cavities of structured or embossed papers more effectively with its smaller particle size, the new toner technology guarantees that this digital printing equipment is second to none in the industry.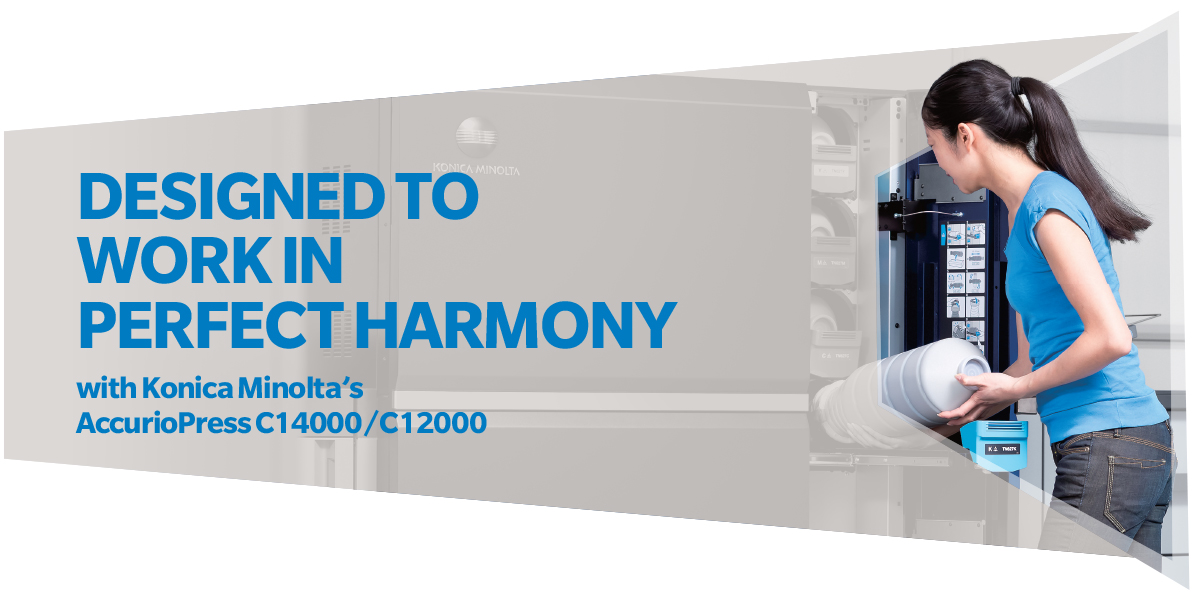 Improved Efficiency
The comprehensive media processing abilities of the AccurioPress C14000 not only offer flexibility in print capabilities but also lowers print costs. Its built-in IQ-501 Intelligent Quality Optimizer, TU-510 trimmer unit, and high-end print controller are relentlessly reliable, delivering faster turnarounds while removing uncertainty on account of its impressive print duty cycle.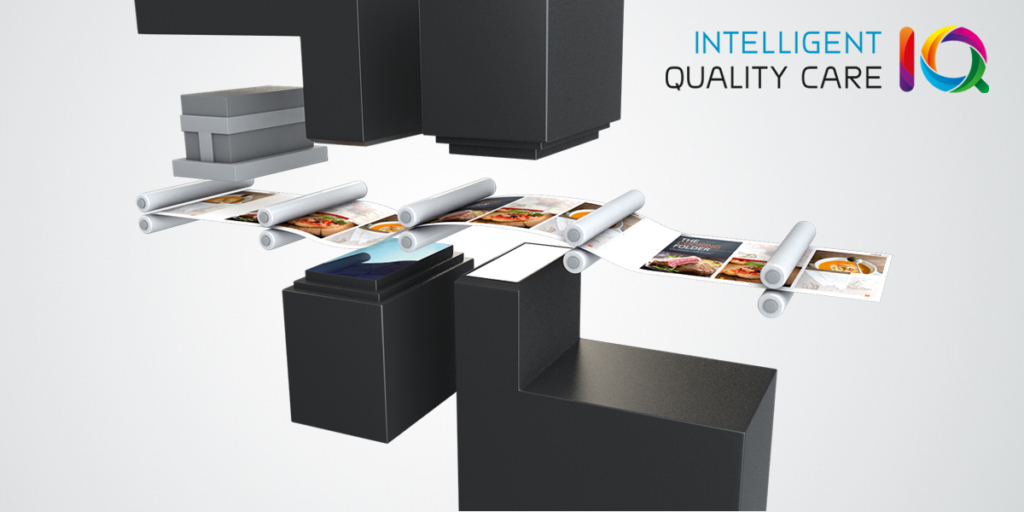 Rethink Efficiency and achieve exceptional print quality for every job
Designed to reduce set-up and operator time, this digital printer is made for your print business. Rethink production printing with Konica Minolta's AccurioPress C14000 and counter operational complexities, colour inaccuracies, and workflow inefficiencies that hold your print businesses back.
With over 300 installations worldwide within 8 months since its launch, the ultra-reliable, CMYK toner-based press is one to leverage when adapting to the rising digital print market.

For more information about our commercial digital printers, get in touch with our experts today.
[1] Smithers (n.d.). "How is the Digital and Offset Printing Markets Going to Change?" Retrieved from: https://www.smithers.com/resources/2019/may/how-is-the-digital-print-market-going-to-change
[2] Ibid.
[3] Bagdasarian, P. (2019). "5 Emerging Trends that are Affecting the Printing Industry". Retrieved from: https://www.piworld.com/post/5-emerging-trends-affecting-the-printing-industry/
https://www.konicaminolta.id/business/id/wp-content/uploads/sites/8/2022/06/1120-x-260_Banner-2.jpg
260
1120
talitha
https://www.konicaminolta.id/business/id/wp-content/uploads/sites/8/2019/07/logo.svg
talitha
2022-06-30 16:11:16
2022-06-30 16:37:13
Quality Production Printing with Advanced Digital Printing Systems